"We care about your dog
as much as you do"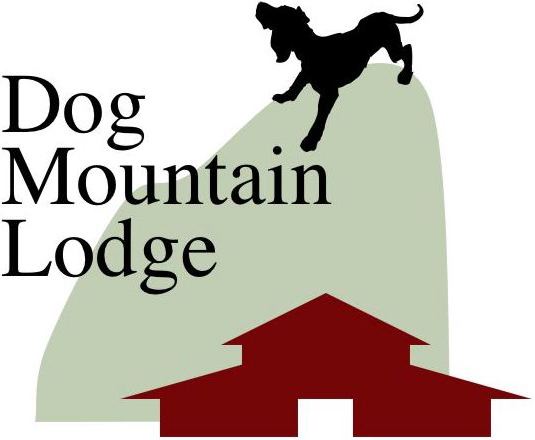 Get a professional opinion.
Of course, we share many clients with the local veterinarians, so they get feedback about us all the time. In fact, many of these veterinarians refer clients to us when they are asked for a local boarding kennel. Try calling any of the veterinary offices in our area for a reference. If the doctors are too busy to get on the phone just ask the staff about us.
Phone Numbers of the Closest
Veterinarian Offices in Our Area
---
Animal Hospital of Sullivan County
Ferndale, NY
(845) 292-6711

Bethel Animal Clinic
Bethel, NY
(845) 583-4117

Cherry Ridge Veterinary Clinic
Honesdale, PA
(570) 253-2402

Dr. Eitan Houri Mobile Veterinary Service
Monticello, NY
(845) 800-1220

Jeffersonville Animal Hospital
Jeffersonville, NY
(845) 482-5500

Quality Pet Care Animal Hospital
Monticello, NY
(845) 794-0780

Luann Steele
Livingston Manor, NY
(845) 439-3004

Wallenpaupack Veterinary Clinic
Hawley, PA
(570) 226-2212

Youngsville Veterinary Clinic
Youngsville, NY
(845) 482-3330
---
We've been voted the best kennel in the area.
Dog Mountain Lodge was voted "Best Kennel" by the readers of The River Reporter as part of their annual Readers' Choice Awards. It makes us very happy that our neighbors, who are the readers of the Reporter, nominated us and voted us best kennel 14 years in a row.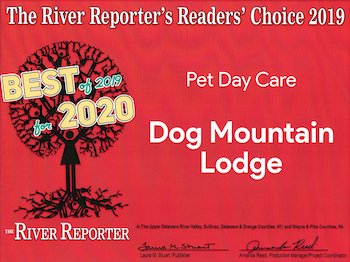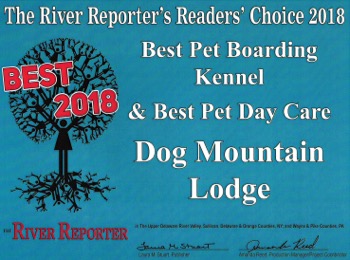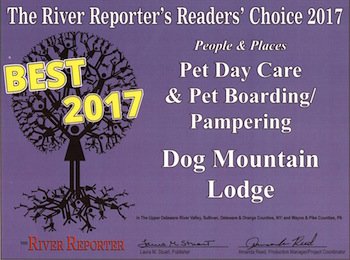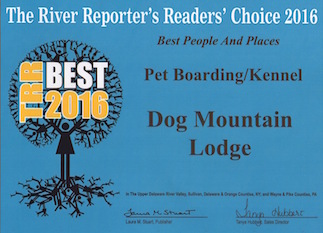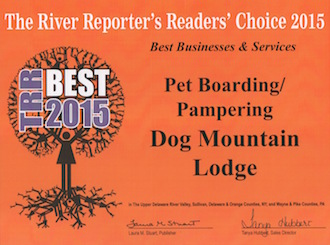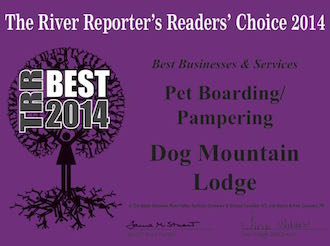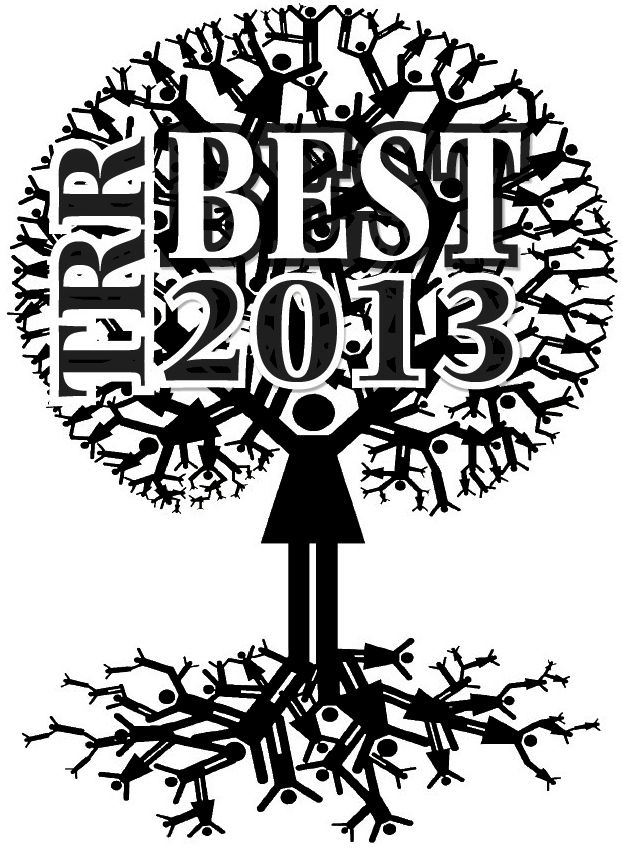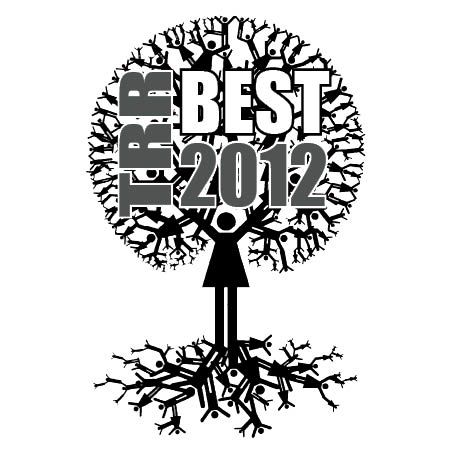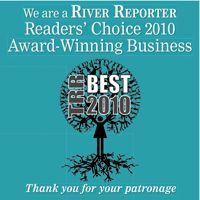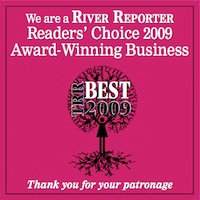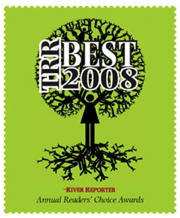 Don't take our word for it.
Listen to what some of our clients have to say about Dog Mountain Lodge. We also encourage you to come to visit before you board your dog. Meet us and tour what we believe is the best boarding kennel in the area.

For more reviews visit our FaceBook reviews page.
---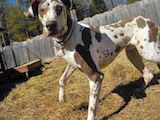 "Can't thank you and everyone at DML enough for taking such amazing care of the boys. It's so nice to be able to drop the dogs off and not have a worry in the world, knowing the dogs are in great hands and enjoying their home away from home with all their new friends. The pictures are a totally awesome bonus. Thanks, as always, for all that you do."
-- Paul and Jaime
---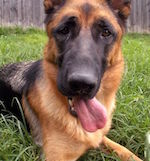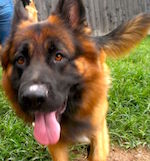 "I wanted to thank you and your entire staff for once again taking such wonderful care of our babies Djago and Nalla. With Nalla being a new addition as well as a rescue dog we were a little nervous about leaving her. But as always our dogs came home happy and clearly taken care of fabulously! See you next year."
-- Matthew and Heather Skulavik
---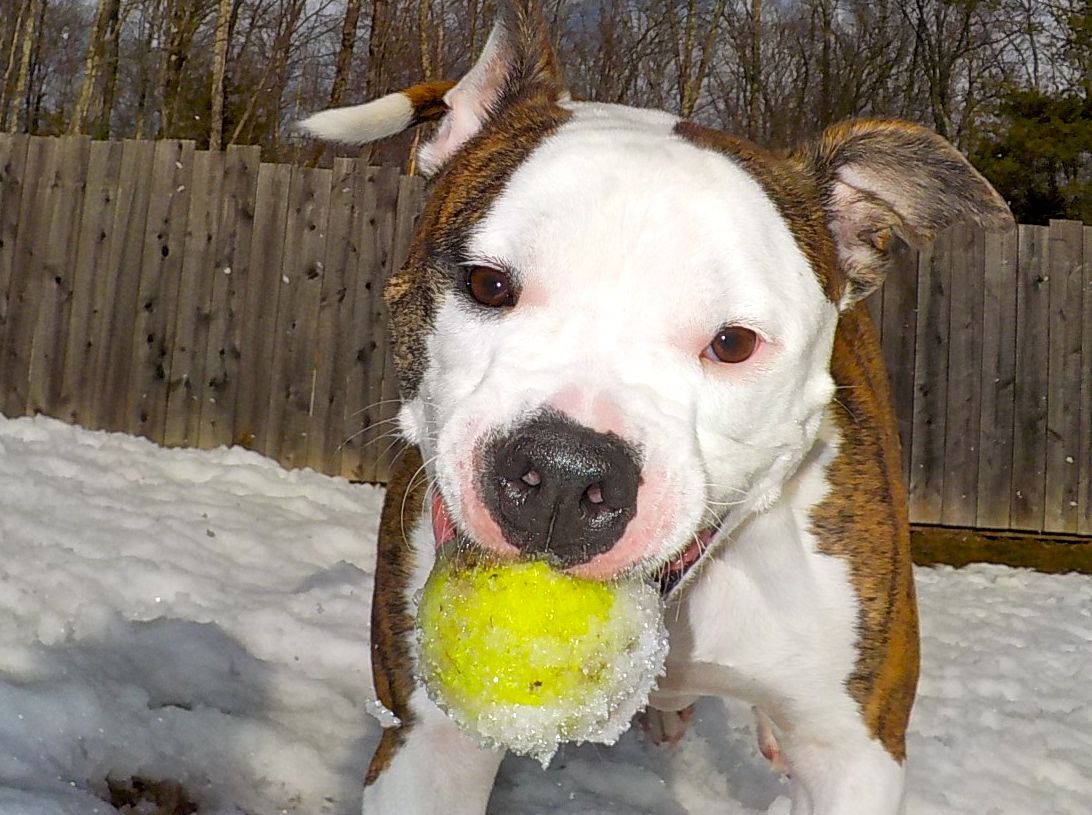 "Thank you very much for taking such good care of Jack for us! You made it very easy for us to go on our vacation by ensuring Jack's safety and to be quite honest with you, I kind of wonder if he had a better vacation than us looking at the photos from the guest book! "
-- John and Heather Seyda
---
"Our girl Pancakes had a really rough start in life and has some issues. We are very hesitant to have her boarded and when we moved to Sullivan County finding a dog walker/boarding arrangement was something we worried about a lot. Then we found Dog Mountain Lodge. Pancakes loves it here, she gets all excited when we get near. We've had to take her to other places when Dog Mountain was booked during holidays and there is just no comparison. Dog Mountain's staff is friendly, very professional and responsive; you can just tell they love animals. The facilities are clean and super organized. For example, one thing we were truly impressed by is that there are lists detailing which dogs get along with which other dogs, and those that don't. Dog Mountain goes the extra mile for our pets and it shows. We're really grateful to have found these guys. Your furry friend will be really well taken care of and loved at Dog Mountain!"
-- Diana Méndez
---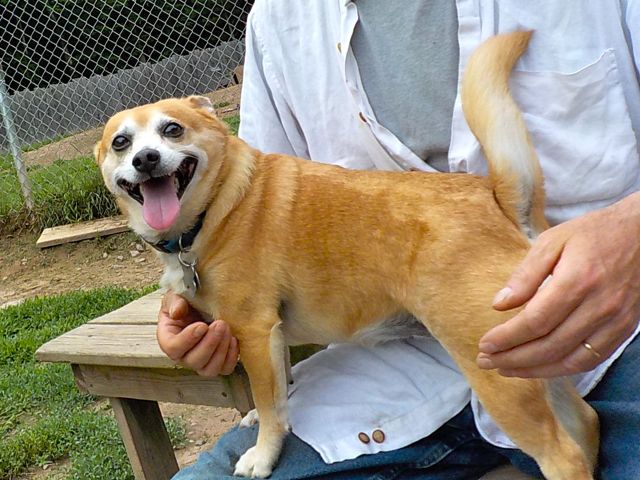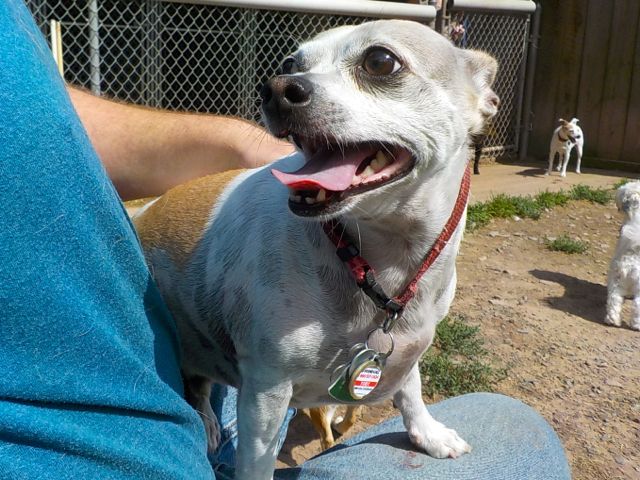 "As everyone knows, my babies Foxy and Toby are the most important things to me. They are always with me. My daughter says I put them before people in my life. That is why it was so hard to leave them behind when I had to go my granddaughters bridal shower. But I was exceptionally pleased with the love and care that they got at your Lodge. The pictures were terrific and showed how much fun they were having and how many times they were being held and the love that was given. Thank you for the love and care you gave my Babies Foxy and Toby. We will see you again when I go to my granddaughters wedding. I know Foxy and Toby are looking forward to their next vacation at Dog Mountain Lodge."
-- Eva Murns
---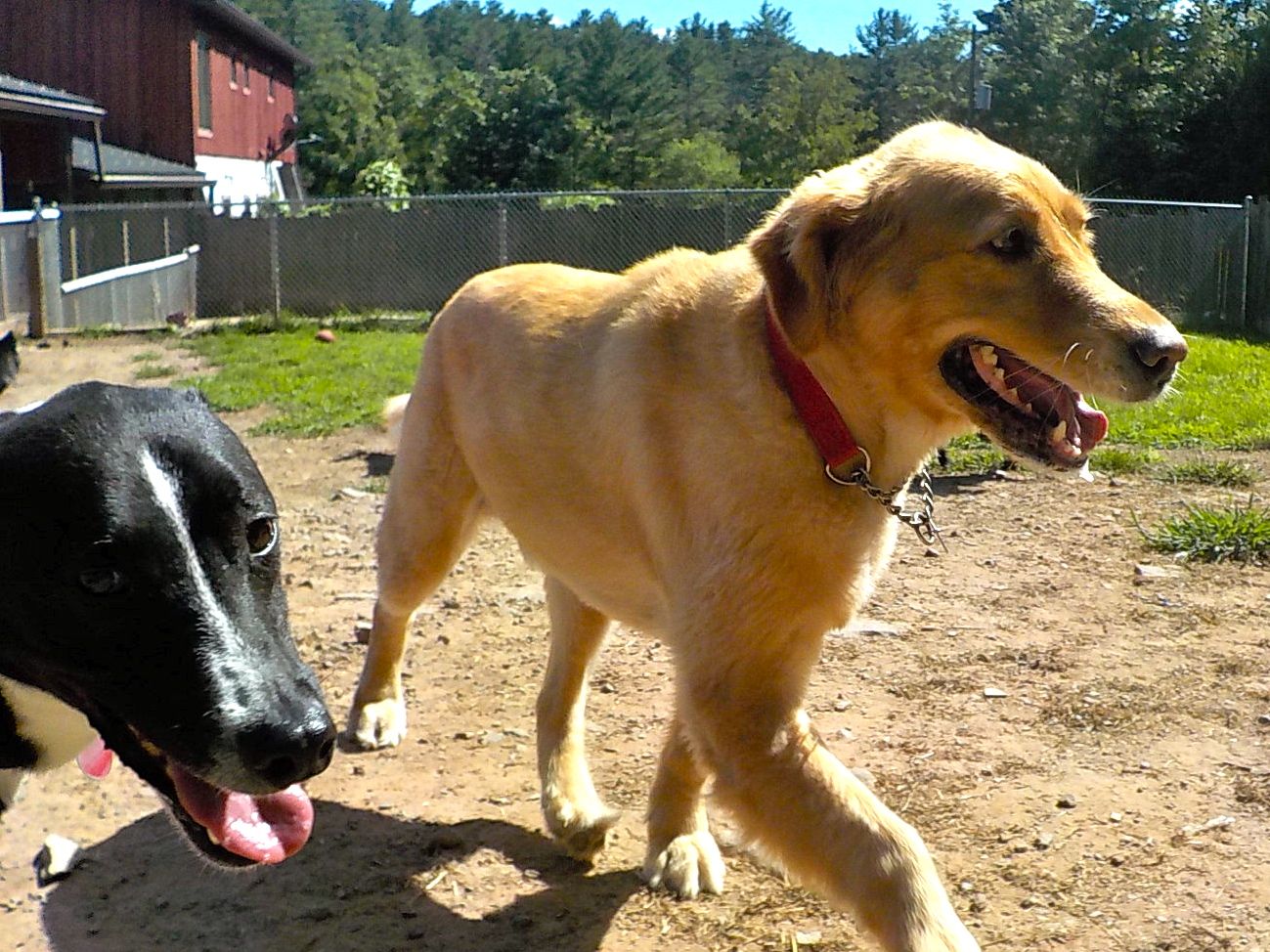 "We love the Dog Mountain Lodge. It is so cool to see your pet having fun with other dogs online while we are away on our vacation. Thank you Dog Mountain Lodge for giving our pet a vacation too. You guys are the best!"
-- John and Ginny Keegan
---
"I just want to express my appreciation for the excellent care you all gave Rex while I was in the hospital. I'm doing fine and the next time he comes to visit I want it to be because I'm going on vacation."
-- Judy Gearhart
---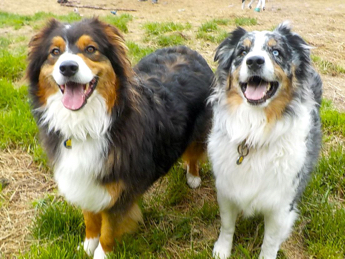 "We wanted to thank you for taking such wonderful care of Doc and Bat. We love the fact that they come home to us happy and tired, not hyper from no activity. You do an exceptional job. Thanks again."
-- Sue and David Bodenstein
---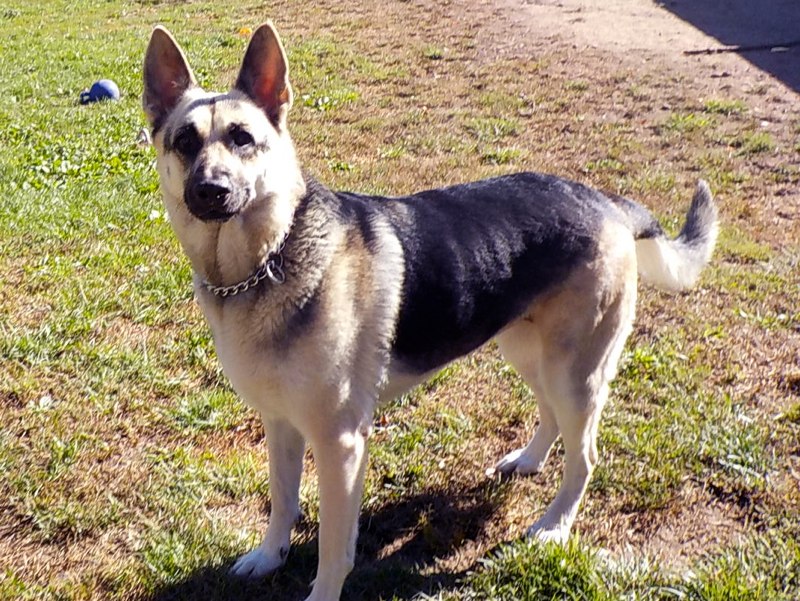 "Words cannot express the feeling of massive trust in you as we left Kayla Girl in your care for two-plus weeks. Moreover, Seeing Kayla's pictures on your website solidified that we found her second home. Thank you on so many levels."
-- Roger Hourihan and Nancy Figeroa
---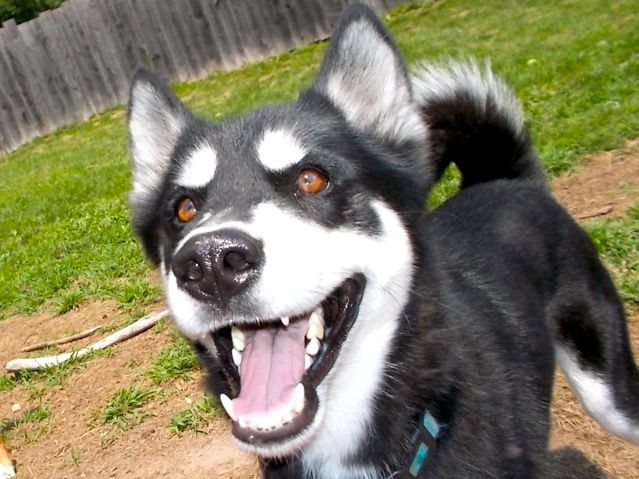 "We wanted to tell you just how happy we were with the amazing care you gave to our dog Shadow. Being away for two weeks and not being able to come back right away if something were to happen was difficult in deciding where we would board our furry guy. Shadow is a very energetic dog that can be destructive when left alone and an escape artist as well, so we were concerned about having a friend or family member coming daily to our home to walk and feed him. When we located your facility and saw how wonderful it looked and read the other reviews and browsed the pictures of all your guests, we finally felt confident in a place we could trust Shadow with. 
When we picked him up, he whined a little about leaving all his new friends both human and furry behind. We are amazed at the results of having a doggy vacation. He is relaxed and calm in ways he never was before. Now on his daily walks he no longer pulls so hard but walks with us. Shadow also seemed to have gained muscle weight and is in even better fit shape too. Thank you so much for the obvious great care that you gave to him. We loved the guest book and being able to see how much fun he was having. We will not hesitate to board him with you again and have told everyone we know about your facility. The high standards that you and your staff strive for, to meet the needs of your guests in ALL ways, is unmatched."
-- Sarah McConnell and John Perry
---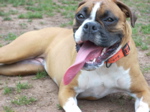 "I can honestly say I don't like kennels at all but yours is nothing like any kennel I have ever seen. There is no doubt in my mind that I will bring Roudee back to Dog Mountain Lodge. Thanks so much for taking such good care of my baby."
-- Frank Pisapia
---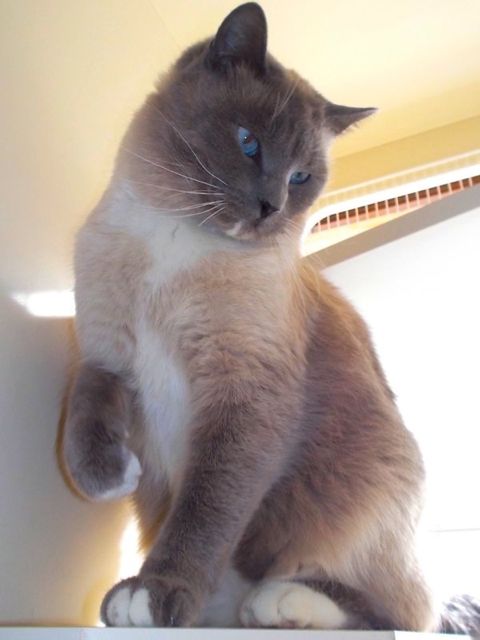 "I "love seeing pictures of my cat Bandit on-line. I'm so glad he is with you, safe, warm, and loved. Thank you.
-- Lynn Mackwell
---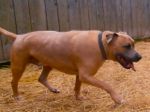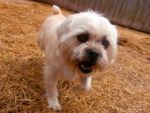 "Our dogs, Bjorn and Clancy, always have a good time at Dog Mountain Lodge. We have been boarding them there several times a year for the past few years, driving 130 miles round-trip taking three hours total! We do this because none of the local kennels measure up to the quality facilities and care that Dog Mountain Lodge offers. When we get them home, they are completely relaxed for around four days because they've just had a wonderful exercise-filled vacation at sports camp. Of course Krista and Dean and staff work very hard to satisfy their clients - both the pets and the owners."
-- Earl and Elaine Morey
---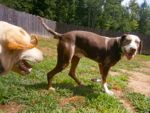 "I wanted thank you for taking such good care of our dog during our two week vacation. It was obvious from the first tour of your facility, he would be well taken care of.
When we picked him up he was in good spirits and didn't want to leave.  He normally doesn't play with other dogs, but your ability to mix him in with just the right dogs was part of the success of his stay with you. He seemed to have acclimated well and enjoyed interacting with the other dogs.
We will not hesitate to leave him with you again."
-- Damian Weyand
---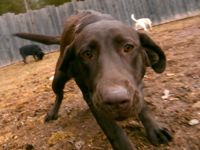 "Thanks again for keeping Hershey. She cried a little on the way home, missing the play with the other dogs. It is good to be home, but it is so nice she has Dog Mountain Lodge to visit. You have a great concept in boarding and we love the pictures."
-- Marcus and Sohnnie Henley
---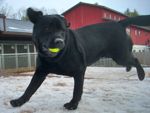 "Thanks, again, for all the attention you lavished on Monk. He obviously had a rousing time at Sports Camp. He also appears to have picked up some good habits along the way! When Al and I go on vacation, Monk goes on his own vacation--and we're all happy. In fact, I enjoy my holiday all the more knowing that Monk is enjoying his."
-- Raizi Janus
---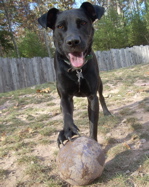 "Thank you as always for taking such good care of Pippen. We were particularly delighted to find her clean and smelling great after what must have been a muddy couple of days! It is very much appreciated. Take care and see you soon."
-- Hayden Goltz
---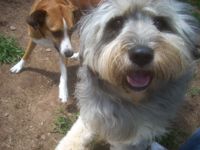 "Thanks for taking such great care of my pack. They were so well adjusted when we got home. They had a great time. I'm sure we will see you again if we have another trip and I will highly recommend you to my friends. Thanks."
-- Laura Yale
---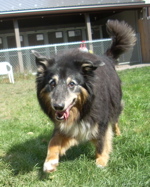 "I wanted to thank you for the wonderful care you gave Bridie while I was away. She looked better when I brought her home than she did when I brought her to you!"
-- Irene O'Leary
---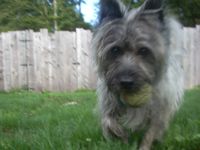 "Thank you so much for the wonderful care you gave Max. We have used other boarding facilities and have never had such a wonderful experience. Max came home to us happy and relaxed. Of course you will be seeing more of Max and please feel free to use us as a reference should the need ever arise. Dog Mountain Lodge is the best!"
-- Tom and Candy Usztoke
---

"Thank you for the photo! Pelly looks like she is having so much fun. The kids were so excited to see her. We are staying at the base of a volcano in Costa Rica and can have more fun knowing that she is so well taken care of!"
-- Angela Dalton
---

"I wanted to thank you for such a wonderful stay for our dog Buddy. We were very impressed when he got home clean and not shedding from stress. Someone who came into work said she had just picked up her three dogs from Dog Mountain Lodge and was also impressed. She said it was state of the art. Keep up the good work and thank you so much for your wonderful love and kindness towards our beloved friends."
-- Joanne Letendre
---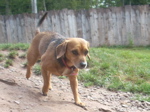 "Thank you so much for taking such wonderful care of our babies. I know I could not have left them in more loving care. I have already referred you to all of my friends. Anyone who can pick Ike up and get a kiss from him after only knowing him for a few days is a hero in my book!"
-- Terri Ward
---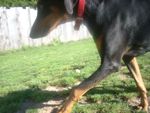 "Being as attached to our dog as we are, it is hard to leave Rocky anywhere. We met Dean a few years ago when we asked him to work his training magic with Rocky. We travel 45 minutes which in itself will tell you that Dog Mountain Lodge is the only place we would leave our dog. Dean and his wife really care about your dog and show it from the minute you arrive. It's all about peace of mind, and that is what you can count on when your dog is left at Dog Mountain Lodge"
-- Scot and Robin Bedik
---